Welcome to Allied and Axis Militaria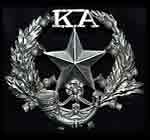 We specialise in Scottish Military items especially cap badges, plaid brooches, dirks etc. Also uniforms and
headgear from all periods and campaigns the Scottish soldier has been involved in
especially WW2 and the Great War. As well as Scottish we also have many rare , sought after Commonwealth and
English cap badges waist belt plates, etc.
Our German section includes many boxed awards, party badges, rare tinnies,
uniforms and a large headgear section including relics as well as edged weapons and
personal items.
All items are guaranteed 100% original, un-messed with and of course carry a money back guarantee.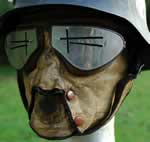 A 3 month lay-away scheme is available subject to a 10% deposit and part-exchange
and straight sales are always available for genuine items. We also offer a free
appraisal system.
All items offered on this site are sold purely for their historical interest
and any political affiliation, intonation or intention is most definitely not
entertained.